---
About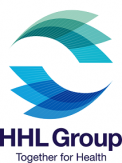 Healthcare of New Zealand Holdings Ltd (HHL Group) is New Zealand's foremost home and community, rehabilitation and disability services provider.  
HHL Group was established over 25 years ago and today our 8,000 staff are proud to work alongside more than 20,000 New Zealanders to help them achieve greater independence and a better quality of life.
HHL Group is the parent company to HCNZ Community Health, NZCare Disability, Healthcare Rehabilitation, Mental Health NZ, Explore Specialist Advice and Wellcare Training. HHL Group also holds joint ventures in Freedom Medical Alarms and Pharmacy 547.
All our services are certified to the Home Health and Community Support Sector Standard - NZS 8158.
Coverage
National coverage with branches in most major towns or cities.
Contract Services
Home help and personal care, community nursing, intellectual and physical disability homes, day care services and community mental health.
Holds current Certification to:
NZS 8158: The Home and Community Support Sector Standard.
---
Physical Address:

HHL Group
L4, 13 - 27 Manners Street
Wellington 6142
---
Contact Address:

PO Box 24445
Manners Street
Wellington 6142
---
Contact details:

Telephone: 0800 333 676
Fax: 04 802 0955
Email: reception@healthcarenz.co.nz
Website : www.hhlgroup.co.nz
---
« Back